Meet our lovely and vibrant staff and volunteers. Everyone brings their own wealth of knowledge, skills and gifts to the Karli Health Centre team. See our team's profiles below.
Clinical, Psychology & Therapy Assistant Services
Karli is the Director of Karli Health Centre Pty Ltd. She enjoys working with Deaf clients providing Clinical Counselling and Yoga/Mindfulness services. Karli is currently training with the Yoga Institute to become a Yoga Therapist. She has a MA degree in Mental Health Counselling (from Gallaudet University at Washington D.C., USA) in 1998 as well as a BA in psychology and developmental drama in 1996. She also completed a foundation certificate in family therapy (London, UK) in 2000. Karli is a member (Level 4) of the Australian Counselling Association and Yoga Australia. She is Deaf and fluent in Auslan and enjoys managing her expanding team.
Cathy sees both Deaf and hard-of-hearing clients who come to Karli Health Centre with mental health plans. She provides her services in English, working with an Auslan-English interpreter. Cathy is experienced in providing psychological support to adults and adolescents with a variety of mental health difficulties, including drug and alcohol abuse. Cathy is able to see clients who have a GP Health Care Plan.
Even though she does not know Auslan fluently, her warm and genuine personality comes through all of her communication and she has come to understand a great deal about Deaf and hard-of-hearing people through her personal relationship with Karli, with whom she has a treasured friendship.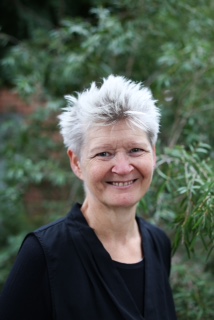 Pip has a Graduate Diploma in Counselling and Human Services (La Trobe University, Melbourne, 1998), as well as a Graduate Diploma in Auslan (La Trobe University, Melbourne, 1997). Her undergraduate degree (BA with a linguistics major) was also completed at La Trobe University. Pip is fluent in Auslan and has worked with the Deaf community in a variety of capacities since 1990. Pip is a member (Level 1) of the Australian Counselling Association as well as a  member of the Association for Contextual Behavioural Science (ACBS) and continually updates her counselling skills by engaging in professional learning, focusing on therapeutic modalities that are person-centred, evidence-based, recovery-focused, and trauma-informed. She works closely with Karli, providing staff support and guidance for their ongoing Professional Development and training.
Sandra is the longest serving employee of Karli Health Centre. She started with us in 2014. Sandra had a break in between to study for her Certificate IV in Mental Health which she obtained in 2016. She and Karli has made a few Auslan videos on Deaf Health available on YouTube. Sandra has personal, lived experience and is a Deaf native signer, making her a valuable asset to our team.
John joined the Deaf health team late in 2018 and as a male, Auslan fluent therapy assistant, provides a positive male role model for some of our Deaf male clientele. He is a valued staff member of our team.
Yoga & Meditation Services
Leesa is hearing but fluent in Auslan. For the past 13 years, she has worked full time teaching yoga in studios as well as corporate and private settings in Melbourne. She is passionate about making yoga, somatics, mindfulness and meditation more accessible to those who have additional needs, including mild intellectual disability, autism, mental health issues and deafness. Leesa is a SAAYT 200 Registered SomaChi/Vinyasa Yoga teacher. She has 3 x 200h yoga teacher certificates and has attended many additional yoga training programs over her career. She brings her fun and caring qualities into her yoga sessions, which are valued qualities for our NDIS clients who have mental and physical health challenges.
Natalie is a Deaf Yoga Teacher who joined Karli's Yoga Team in 2017. She teaches one-on-one yoga sessions both face-to-face and online in the role of a Therapy Assistant, funded by NDIS plans. Natalie obtained a Diploma in Yoga Teaching from the Academy of Yoga Learning at the CAE in Melbourne in 2015 and also has a BA in Communication and is a NAATI (National Accreditation Authority for Translators and Interpreters, Ltd.) Certified Provisional Deaf Interpreter. Natalie has practised various forms of yoga for over 20 years and teaches Hatha yoga with contemporary influences and is now learning about the healing powers of Restorative Yoga. Karli is grateful to have another wonderful yoga Auslan fluent yoga teacher on the team.
Irene is currently focused on her own yoga business as well as studying to become a Yoga Therapist.  We look forward to working with her again soon.
Marketing, Interpreting, Finances & Cleaning Services
Hailley obtained both business and Auslan diplomas; she enjoys filming work to go onto Instagram and Facebook to increase Karli Health Centre's profile. All videos are in Auslan which is accessible and educational for our Deaf clientele. Being a member of the younger generation means that she brings a fresh perspectives to our Deaf business. She has proposed a number of innovative ideas, such as to pair up with Deaf Chef Ross, Food coach who, with Karli Dettman, creates regular Q&A live videos on Facebook. Beginning in late 2017, this is now called "Look after Yourself First", and is an Auslan platform to discuss health, yoga and nutrition.
Teresa is an experienced and qualified mental health Auslan-English interpreter, having worked in this capacity for nearly 40 years. She has also worked in educational settings and, some years ago, worked for a number of years as a community worker with the Deaf community. Now she is a semi-retired interpreter and is happy to volunteer with Karli Health Centre to provide support and advice for different parts of the business. She is also an in-house interpreter on Thursday, to interpret the occasional meeting at Karli Health Centre. She has a Bachelor of Arts degree, majoring in Psychology from San Francisco State University as well as an Advanced Diploma of Interpreting and Translating from RMIT.
Dr Leonora White is a GP (family doctor) in the eastern suburbs of Melbourne. She has worked in a variety of jobs in hospitals, both in rural Victoria and Melbourne. She usually sees people with all sorts of problems – mental illness, women's health, men's health, children and babies with illnesses or behavioural problems, chronic disease, and preventative health. Many years ago she decided to learn Auslan because she thought it looked like a fascinating language. She makes educational Auslan videos about our health as she is passionate about people having all the information they need to be able to look after their own mental and physical health.
Donna – for more than 25 years – has worked in the finance department of two large companies. She has brought a wealth of knowledge, expertise, good ethics and experience to the financial side of the KHC business. Donna started working in early 2019 when – due to the introduction of the NDIS – the company expanded quickly with more staff and clients. She is well respected by her former employer for her extensive skills and is a respected member of our team.
Melissa joined the team in 2015 helping with different parts of the business as a volunteer. She passionately loves both Yoga and Auslan. She has degrees in Science, and nursing and a diploma in Auslan. She also obtained her Certificate in Children Yoga in 2017. Melissa has a special interest in deaf mental health and is looking into further study in Community Service. She also has an interest in writing and has written an article which was published in the "The Art of Healing" Magazine, which brought attention to the need for accessible and culturally appropriate mental health services for the Deaf community.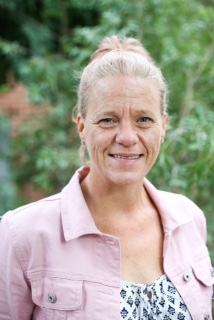 As the service grew, Karli wanted to employ a Deaf staff member to ensure the offices were kept clean. Sophie is a wonderful helper, making the offices welcoming with a lovely scented touch. She does her cleaning job professionally and respectfully.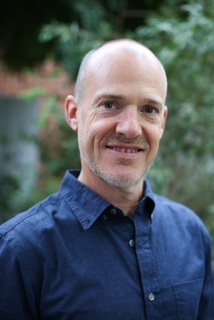 Ross is a qualified Chef and mentor. Working in partnership with Karli Health Centre, he has been delivering programs to help deaf people develop skills in food preparation and cooking so that they can make healthy meals at home. Ross' extensive skills allow him to effectively communicate how to improve eating habits, how to develop food preparation skills and how to deliver a scrumptious, healthy meal to the table. He has also played a vital role since late 2017 with the "Look after Yourself First" Q&A live videos on Facebook, which is an Auslan platform to discuss health, yoga and nutrition. Ross is currently studying for his nutrition certification.