Meet our lovely and vibrant staff and volunteers. Everyone brings their own wealth of knowledge, skills and gifts to the Karli Health Centre team. See our team's profiles below.
Clinical, Psychology & Therapy Assistant Services
Karli is the Director of Karli Health Centre Pty Ltd. She works as a clinical counsellor and a yoga therapist in individual and group sessions. As well, she is a supervisor for her staff and work placement students.
She has a MA degree in Mental Health Counselling from Gallaudet University in Washington D.C., USA attained in 1998 as well as a BA in psychology and developmental drama in 1996. She also completed a foundation certificate in family therapy (London, UK) in 2000. Karli is a member (Level 4) of the Australian Counselling Association and is a Senior Yoga teacher/member with Yoga Australia.
Karli has extensive experience working with Deaf children and adults with various additional needs since 1998, both overseas and in Australia. Karli is also a volunteer in advocating in the areas of Deaf Mental Health, by networking and partnering with other organisations. In 2020, she has coined the term Deaf Trauma with her Deaf Mental Health volunteer team. She had noted the six unique Deaf traumas in her work with both past and current clients. For more information about what is Deaf Trauma, please visit https://deafmentalhealth.com.au
In her spare time, she enjoys reading, relaxing, meditating, walking, swimming and, of course, yoga and spending time with her family and friends.
Gillian began working as trainee counsellor/therapy assistant for Karli Health Centre in early 2022 and completed her Bachelor of Counselling in 2023 while doing her practicum placement. She is now a qualified counsellor and a registered member of PACFA. Gillian also has an Associate Diploma of Arts and a background in creative arts, business and support work.
Gillian is Deaf, has a lived experience in many challenging areas of life and understands the importance of Deaf and HoH people having a safe and confidential space to be heard and understood. She uses a trauma-informed, person-centred integrative approach and respects that everyone is unique, yet valuable, no matter who they are or what their background is. Gillian uses a holistic approach (Bio-Psycho-Social-Spiritual) and believes each person has the potential to find a positive way forward in life with support.
Gillian has a special interest in Deaf Trauma, Complex Trauma, Eating Disorders, Postnatal Depression, Addictions and Ageing. She is passionate about Deafness and Mental Health, and volunteers for Deaf Mental Health Fund – link: https://deafmentalhealth.com.au
Irene is a Deaf registered Counsellor and Yoga Therapist/ Art Therapist. She believes everyone has the desire and the capacity to grow towards fulfilling their full potential and that they are the experts of their own lives. Irene works with the client through empowerment, positive change and strength based/person centered approach. She offers confidential, non-judgemental, culturally appropriate and holistic support through counselling, wellbeing programs including art and yoga therapies.
Irene is also a multidisciplinary artist where her works have been shown at galleries, festivals and performances. She has had extensive experience working in Deaf education, early intervention, advocacy and Deaf arts. She is passionate about teaching the art of creativity, mindfulness and simplicity and exploring ways to enhance our quality of life, wellness, self-development and relationships.
Kate Chivers is a registered psychologist and a full member of the Australian Psychological Society. She became interested in working with the Deaf Community after growing up with two Deaf siblings and learning Auslan.
Kate has provided expertise and support to DHH children, young people and families for over 20 years. During this time, Kate has worked across many facets of mental health including prevention, research, assessment, early intervention, counselling and therapy.
Kate has also contributed to national mental health initiatives including Kidsmatter Primary Schools Initiative and the Step-by-Step Project, for Young Deaf People.
More recently, Kate qualified as a play therapist with Play Therapy Australia (Interplay). Play therapy offers a nurturing therapeutic relationship, where children can address feelings, thoughts and experiences through the language of play.
In her spare time, Kate enjoys being with her family, playing tennis, reading and camping.
Leesa Selwyn
Therapy Assistant (Mental Health, Movement and Mindfulness Specialist and Retreat Coordinator/Host)
Leesa provides mental health and well-being support to Deaf, HoH and hearing clients at KHC.
Leesa has been a yoga and meditation teacher for over 15 years and has run several yoga retreats in Bali and Melbourne – you can read more about joining a retreat under "Events" on KHC website.
She offers a unique process of mindfulness, movement, meditation and additional therapeutic techniques. You can expect to learn relaxation and regulation exercises as well as stress and anxiety management. Her clients testify that these experiences are uplifting and promote positive and effective change in everyday life.
She loves to study and expand her knowledge; holding three certified yoga teacher qualifications, (2008, 2012, 2018), a Diploma of Auslan (2003), Diploma of interpreting (2011) and Certificate IV in Mental Health (2021) training in the areas of trauma, ACT, person centred and holistic approaches and is likely to continue her studies in the area of counselling.
She is passionate, and intuitive, designing programs to support and achieve clients' diverse wellbeing goals.
You can book an online appointment with Leesa, where our services are accessible to people at home, all over Australia – in Auslan and English.
Leesa enjoys living in the Yarra Valley where she loves to grow vegetables and go for long walks along the river.
Debra Swann
Therapy Assistant (Social Worker and Domestic Violence Specialist)
Debra Swann is a highly experienced Social Worker with particular knowledge in the area of domestic violence as well as drug and alcohol issues. She is currently studying a Master in Counselling with Torrens University.
In addition, Debra has the following qualifications:
Masters of Social Work from La Trobe University
** Bachelor of Human Services from La Trobe University
** Diploma of Community Services (Alcohol, Other Drugs and Mental Health) from TAFE Gippsland – formerly GippsTAFE
Debra provides client support and will be able to address a range of issues that can impact of client's lives, particularly in relation to domestic violence, drug/alcohol abuse and mental health issues.
Debra loves walking on the beach with her dog, Jett. She also loves travelling, meeting new people, and learning about their culture, and way of living. She enjoys the company of her friends over good food.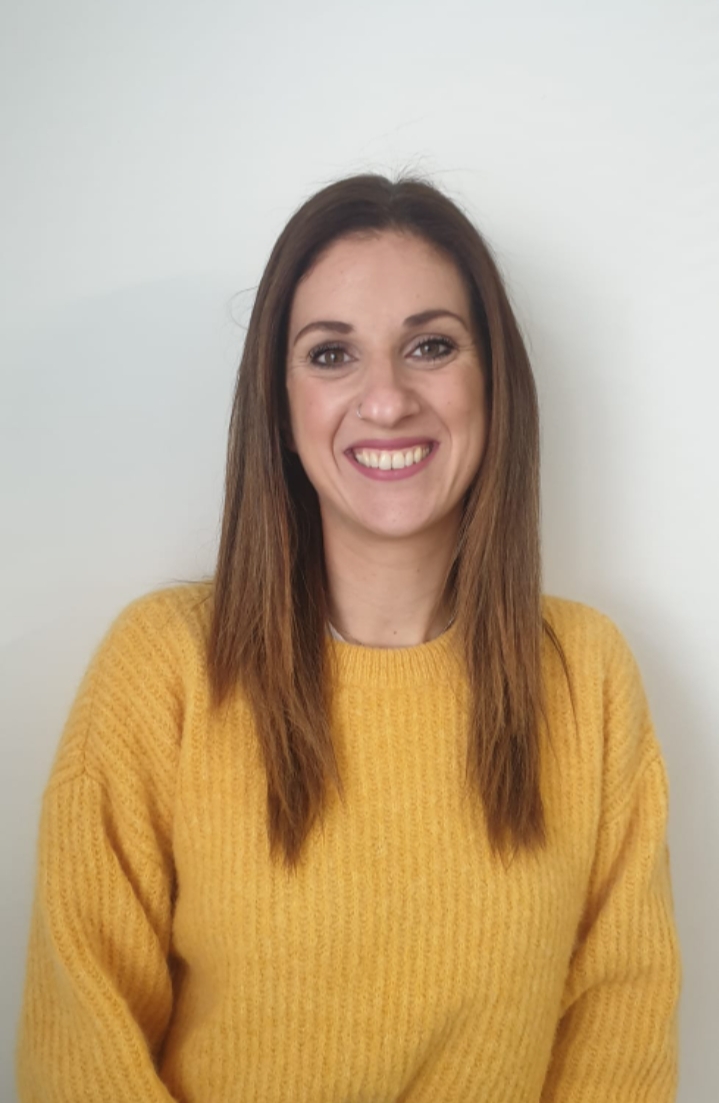 Sarah Medawar
Therapy Assistant
Sarah is Deaf and fluent in Auslan and spoken English. Sarah obtained a Bachelor of Arts in Criminal Justice in 2011 and Education Support in 2020. In the past, Sarah has done disability support work and has had her own fashion business. She started work with KHC in late 2021 and is currently studying for a Diploma of Counselling.
Sarah has personal, lived experience facing barriers and discrimination in areas such as the workplace, education and everyday living.
KHC Organisational Support Staff
Pam has brought a wealth of finance experience to KHC since commencing with us in late 2022. She has a Bachelor of Business (Accounting) Degree and Post Graduate Diploma in Accountancy. She obtained her Chartered Accountancy qualification through one of the Big Four accounting firms and is a Member of Chartered Accountants Australia and New Zealand (CAANZ). She had worked extensively for public accounting firms – small, medium and large – in a variety of roles in Melbourne and Sydney.
She is a life member of Deaf Victoria and is keenly involved in Deaf groups.
She enjoys keeping fit, swimming and travelling having toured extensively in Europe, UK, USA, South America, Asia and Africa.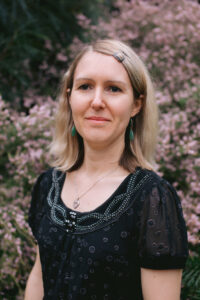 Gabby Khul
Administration Support and Therapy Assistant (specialises in Mental Health Peer Work)
Gabby has worked in a variety of different roles such as customer service, waitressing and office administration, and has certificates in business administration and finance. She has been working at Karli Health Centre since 2020.
Gabby completed her certificate IV in Mental Health Peer Work in mid-2023 and is currently studying Auslan at Melbourne Polytechnic (TAFE). In her spare time she enjoys cafes, bullet journaling and pet time.
Caleb Grimes
Support Officer
Caleb is a passionate advocate for mental health awareness. His goal is to become a counsellor so he can provide the support to which he believes all should have access.
During his time at La Trobe University, Caleb worked as a residential assistant where he supported new students in their transition from high school. La Trobe was also where Caleb began his Auslan journey. After finishing his Bachelor, he started a Diploma of Auslan at Melbourne Polytechnic in 2021.
At the beginning of 2022, while finishing his Diploma in Auslan, Caleb was volunteering at Karli Health Centre solely supporting the admin department. He has since started an employee position in August of 2022 which consists of administrative responsibilities and aiding Karli with her support groups.
As a creative spirit, Caleb loves to spend his free hours drawing and playing instruments such as the piano. He also relishes any chance to go on a bike ride; rain, hail or shine.
Claire Black
Volunteer and Auslan-English Interpreter
Claire has been volunteering for KHC since October 2019. Her Deaf mother recognised that she shared similar values to Karli and suggested getting in touch. Claire supports KHC by interpreting, captioning, and coordinating the new Deaf Mental Health Trust.
After many years working in Marketing and then Environmental Advocacy, Claire decided to refresh her sign language skills and completed a Diploma of Auslan at MPT in 2019, then gained her NAATI interpreting credential in May 2021.
Claire keeps busy by working as Deaf Blind Communication Guide and an Auslan-English interpreter. She enjoys yoga, qigong, sewing, gardening, cooking, cycling, and camping; however, a lot of her time is now consumed by playing with her new puppy Betty, a gorgeous but mischievous Groodle.
Teresa Cumpston Bird
Volunteer and Auslan-English Interpreter
Teresa is an experienced and qualified mental health Auslan-English interpreter, having worked in this capacity for over 40 years. She has also worked in educational settings and, some years ago, worked for a number of years as a community worker with the Deaf community. Now she is a semi-retired interpreter and is happy to volunteer with Karli Health Centre to provide support and advice.
She has a Bachelor of Arts degree, majoring in Psychology from San Francisco State University as well as an Advanced Diploma of Interpreting and Translating from RMIT.
In her free time, Teresa enjoys her cats, spending time with her hubby, catching up with family and friends as well as walking around the inner north, where she and Kendal live.
Dr Leonora White
GP and Health Support
Dr Leonora White is a GP (family doctor) in the eastern suburbs of Melbourne. She has worked in a variety of jobs in hospitals, both in rural Victoria and Melbourne. She usually sees people with all sorts of problems – mental illness, women's health, men's health, children and babies with illnesses or behavioural problems, chronic disease, and preventative health.
Many years ago she decided to learn Auslan because she thought it looked like a fascinating language. Previously, from 2015 to 2017, she made educational Auslan videos. They can be seen on her YouTube Channel.
You can contact KHC for more information or you can go to the Ashburton Medical Clinic online booking system to make an appointment to see Dr Leonora. Appointments can be either face-to-face or on Telehealth. Please note, if you live in another state, there cannot be a Telehealth Medicare rebate. This means you will pay the full cost yourself. Please copy and paste the appointment link: https://ashburtonmedical.com.au/online-bookings/